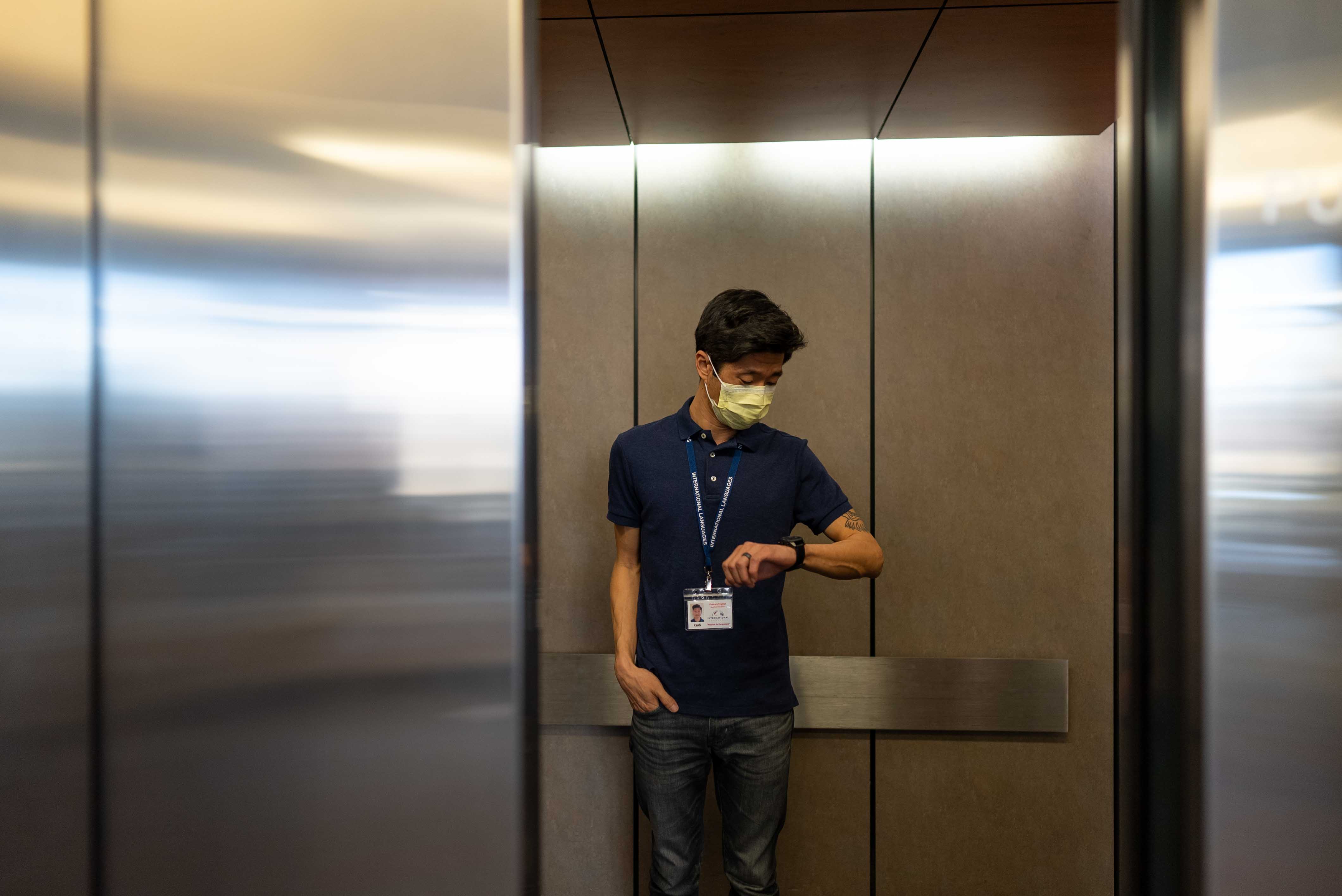 On-Site

interpreting

Our skilled linguists can travel to you to interpret in person. Having an interpreter physically present enables barrier-free communication and can be invaluable in certain carousel-items where the nuance of non-verbal communication is important. All our interpreters are extremely reliable and prompt, closely monitored by our scheduling staff and team leaders to make sure every job is completed as planned.
Providing on-site interpreter services for
over 25 years
No matter the language pair you need, we work hard to find the right interpreter for you. Our extensive network means we can find hard-to-locate languages across the country.
Our careful team-member selection process includes language proficiency tests, aptitude evaluations, experience and accreditation. Many appointments require different interpreter skills, so we keep detailed information on each interpreter's strengths to make sure we can find the ideal one for your request.
We pride ourselves on our 98%+ appointment fill rate. Our scheduling staff is available around the clock to respond quickly to your on-site interpreter requests. It's our goal to be true partners with you in achieving your communication and business goals.
Schedule interpreters

in a flash
Say goodbye to back-and-forth phone tag and email threads. Working with us, you'll gain access to a web app that makes it easy to securely schedule interpreter services, get real time update notifications, and generate reports. Our team of responsive schedulers, management, and interpreters are ready to help you navigate all your language-access needs.
Learn More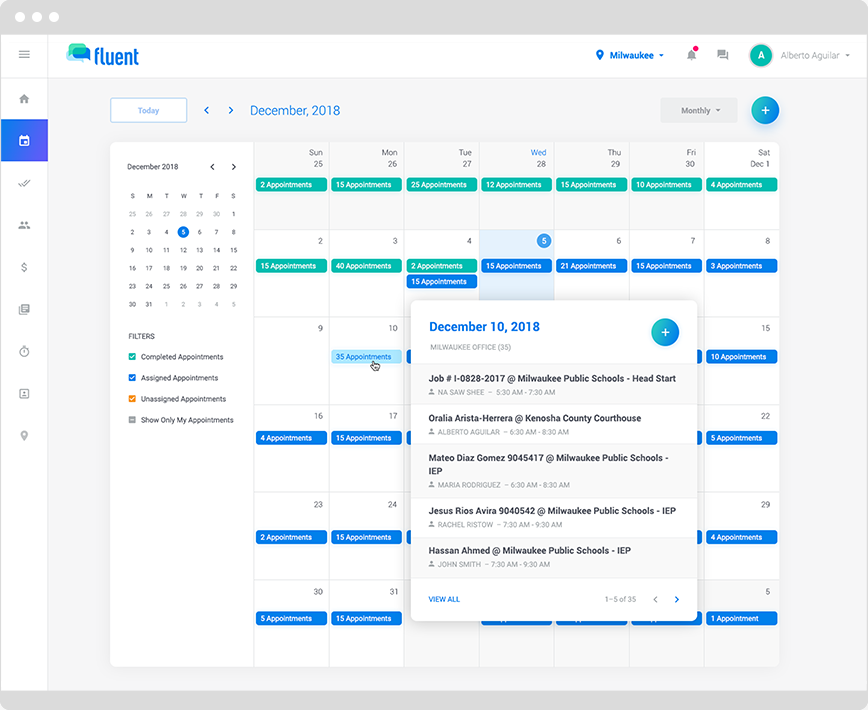 Enabling communication
wherever we are needed
HOME VISITS
HOSPITALS & ClINICS
TEAM TRAINING
COMMUNITY EVENTS
CLASSROOMS
COURTROOMS
ATTORNEY OFFICES
GOV'T AGENCIES
Interpreter Home Visits
We know that a certain set of protocols are needed to successfully and smoothly complete a home visit appointment. Bridging cultural beliefs and traditions, our interpreters are skilled in creating a secure in-home environment where all parties feel comfortable.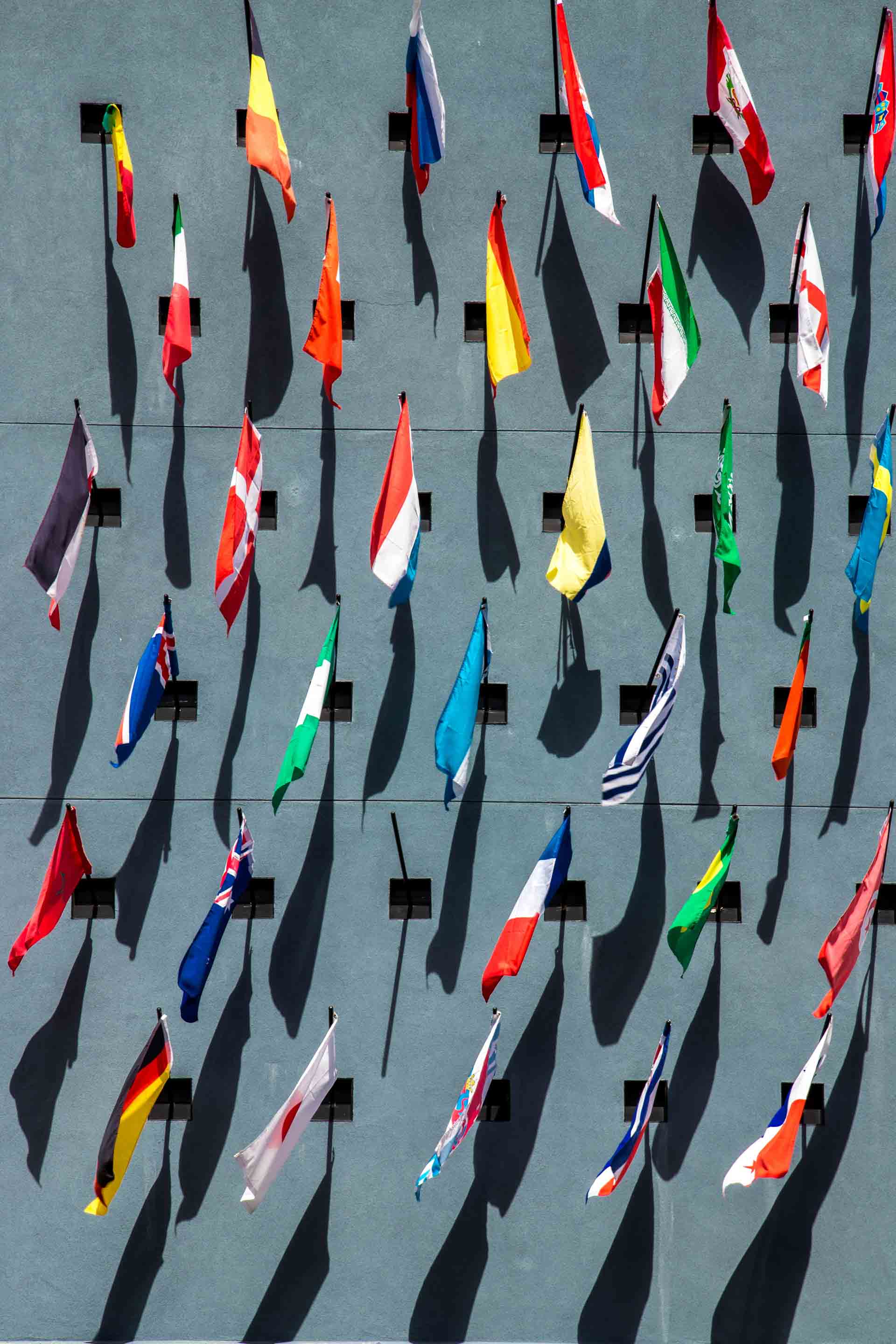 Our Quality and Compliance Programs
For us, service is about more than just the interpreting. We also know the importance of being well trained in the policies and programs specific to the industries we work in, including:
- Interpreter code of ethics training

- HIPAA compliance training

- Medicare and Medicaid Compliance

- Interpreter vetting and training

- Insurance level requirements

- Background and exclusion list checks

- Pre-employment testing
Learn More
Our on-site interpreting services

at a glance
Real-Time Scheduling
Our scheduling platform, Fluent, makes scheduling on-site interpreting easier than ever before. You can invite your whole team to join, giving them all the ability to request interpreters and track service level usage with our robust reporting features.
Over 98% Fulfillment
If you've got an on-site job, chances are we will be able to meet your needs. We're proud of our ability to find the right interpreter with a team of schedulers here for all your requests.
Around-The-Clock Availability
Get access to our services around the clock with interpreters and operators available to fill urgent, on-demand and after hours requests for common languages.
Customized Training
To cater to the needs of each of our customers, we focus our training on what's most important to know and making sure our interpreters are prepared for any carousel-item. Our in-house team of interpreter trainers are a constant resource to all our network of interpreters.
An Array of Refugee Languages
As new immigrant communities require access to language services, we partner with healthcare providers, government agencies, local companies and international corporations to provide qualified and certified interpreters to meet that need.
Need an
on site interpreter?
Use our request form or click start a chat to make a language service request.