PASSION FOR LANGUAGES


COMPASSION FOR PEOPLE
INTERPRETING SERVICES
Now interpreting over 150 languages
If you can think of a language, we probably speak it. Our dedicated interpreting team is available day and night for on-demand services. We also offer specialized interpreters for specific industries and modes of interpreting.
Learn More
TRANSLATION SERVICES
Your message is our mission
We work hard to accurately convey your message in any translation we do. We bring a modern touch to the translation world with a suite of advanced tools to assist our team of highly skilled translators.
Learn More
MORE SERVICES
Full-service language partner to top companies
We are here to work alongside you through all of your communication needs. Our services go far beyond just translating and interpreting to include language proficiency testing, interpreter training and workshops, cultural presentations, transcription, subtitling, and foreign language dubbing.
View Our Services
Streamline your interpreter services with Fluent
Requesting an interpreter is now easier than ever. With the Fluent interpreter management platform our customers have a better workflow to schedule interpreters, track the status of requests, and manage interpreter services with insightful usage reports.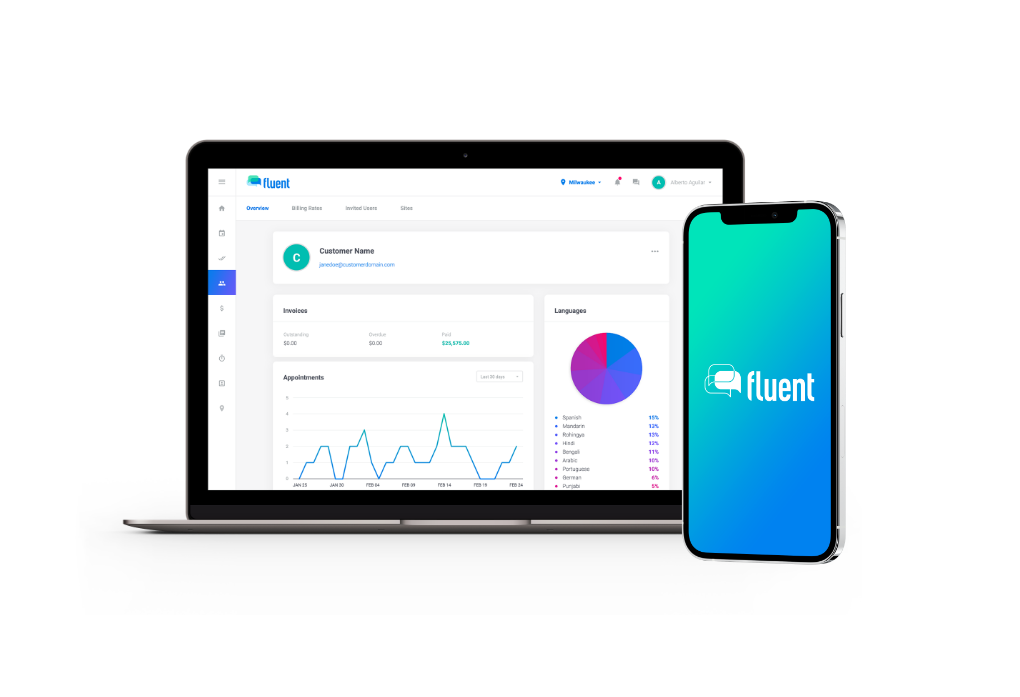 Request interpreters
Track appointments
Transparent billing
Collect insights
INDUSTRY SERVICES
We know how to speak
your industry's language
Every industry has a language all their own, which is why it's important to have a translator or interpreter who can speak yours. We have teams skilled in different industry languages to guarantee seamless communication for your business. Got a particularly hot project? We'll work within your timelines and budgets to deliver the quality work you expect.
Video Remote Interpreting: A How-To Guide
When is it more appropriate to use a video interpreter over an in-person or over-the-phone interpreter? With so many telehealth platforms to choose from, learn to navigate your options and know what to expect from International Languages.
JOIN OUR TEAM
Be a part of a growing community of skilled linguists as a translator or interpreter with International Languages. We are always on the lookout for top talent to add to a growing roster of passionate people who want to help the world communicate better.